CROWDCUL welcomes Marjolein Roozen
CROWDCUL welcomes Marjolein Roozen as the project's research assistant. Here she explains how she got interested in crowdfunding.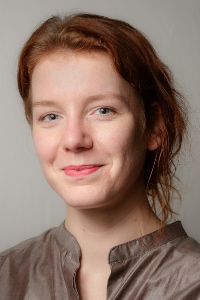 My name is Marjolein Roozen and in January (2021) I started as a research assistant within the CROWDCUL project. The first time I remember hearing about crowdfunding was during my studies at the University of Groningen in the Netherlands. It must have been 2012. I followed the bachelor program 'Arts, Culture and Media' and attended a lecture on the topic by Kunstraad Groningen, the local art board. Crowdfunding was new and exciting, a promising possibility for cultural producers to realize their ideas independently from governmental funding. The Dutch crowdfunding platform www.voordekunst.nl, that focused specifically on art projects, had just been launched.
In the master program 'Cultural Economics and entrepreneurship' that I followed at the Erasmus University in Rotterdam, crowdfunding was regularly discussed. There had been some interesting studies on the topic already, often based on data-sets by large general platforms such as Kickstarter. Researches that focused specifically on crowdfunding in the cultural sector were few, which made it an interesting topic for us to research.
When I started working in the cultural sector in 2014, many of the artists I worked with had taken part in crowdfunding campaigns. Whether they were directors and actors looking for additional funds for their new play, writers wanting to self-publish, or a collective of visual artists wanting to create an exhibition, the possibilities were endless. Not only was crowdfunding a flexible way to get money without having to apply for it through a long and bulky governmental procedure, it also required new forms of creativity. As a communication- and marketing specialist, I was often inspired by the creative ways in which artists autonomously created their crowdfunding campaigns.
Today, crowdfunding has become a popular financial strategy for cultural projects. The Dutch www.voordekunst.nl has grown into a well-known platform with hundreds of campaigns each year. Its relevance hasn't decreased during Corona. Several organizations created campaigns in order to survive the ongoing lockdown(s). Though the academic literature has also evolved, there is still much to learn on the topic. I'm very excited to be part of the CROWDCUL-team and to be sharing our findings of the upcoming years with the world.